Where did winter break go? Time sure does fly when you spend most of it netflixing and raiding your parents' fridge, right? Next Tuesday kicks off the new semester and the countdown to class is on, leaving you feeling a wee bit overwhelmed. It seems like you have a boatload of stuff to do and little time to do it.
So, what now? Where do you begin? Begin by reading over this helpful to-do list. If you tackle these 6 things before syllabus week starts, your readiness level (for the upcoming semester) will be off the charts!
1. Trade out your textbooks. Undergrads, this is an easy feat, but most students don't take the time to do it. Textbooks are expensive and it's a shame to leave them sitting idle underneath your lofted bed.  Why? Because as time goes on, the value of them depreciates. If you wait too long, they're sure to become outdated and it may even be hard to sell them at all.  Selling your old books sooner than later will also help you to finance your new book purchases. You can take the money you collected from selling your old books and put it towards buying new ones. Plenty of websites purchase used textbooks
 from college
students just like you. CheapestTextbooks, Chegg, Amazon, and BookFinder are just a few.  In addition to these sites, you can also join Facebook groups like Buy & Sell Your U of M Textbooks in order to cross this task off of your to-do list.
As far as buying new books goes, we recommend that you A) scope things out first and B) shop around. Let's be honest, textbooks are pretty pricey and you should only buy the ones that you'll be using. Don't go and buy all of your textbooks right now because chances are you'll regret doing this later on. Instead, attend all of your classes during the first week, read through all of your syllabi, and pay a visit to RateMyProfessors to determine which books need to be bought. By reading through reviews on RateMyProfessors, you can usually find out how your professors are going to utilize the textbook readings. In fact, many reviews will flat out tell you to purchase the textbook or to forget about buying it. If you'll be having weekly quizzes on your textbook readings, buy the book. But if your professor uses the book to create their PowerPoint slides and only wants you to use the book as a supplementary source of learning, you may find that you won't need it.  Moreover, once you decide which books to buy, try to score them for a screaming deal. Shoot to rent your books or find used books being sold at reasonable prices. When shopping around, don't forget to check out half.com!
2. Stock up on school supplies. Have enough highlighters, paper clips, and pens? What about pencils, staples, and post-it notes? Check your desk drawers and create a list of necessities. If you find that your supplies are running low, you'll have to head to the store and spend some dough!
3. Set your schedule. Find out when your classes are
, when you work, and what days you have extracurricular activities on. Then, grab a pen and some paper and start scribbling this info. down. Creating a weekly schedule will help you to set up a routine and it ensures that you'll always be in the right place at the right time.
4. Find your classes. At the U, this is always an adventure. Navigating your way around all three banks is tough work, and it requires a little bit of prep time. We suggest that you map out your routes to class before the start of syllabus week. Get your butt to campus and figure out where you need to go and how you're going to get there. Remember gophers: there is no such thing as being fashionably late to class. Walking in late on the first day will just make you blush and it's a bullet that you should try to dodge. To avoid getting lost, click here.
5. Check out the U's event calendar. Take a look at the University's event calendar to see what this semester has in store for students. Glance it over and then mark down some of the dates in your student planner. Go ahead and expand your horizons! Try something new and plan to attend an event that appeals to you. Whether it's a book discussion or a choir concert, check it out! This helps you to take advantage of campus events, and it gives you something to look forward to. Also, admission to these events is FREE.
6. Apply for some scholarships. What's better than free money? Nothing. This task may take some time, but it will pay off in the long run- literally!
Get to work, gophs! If you act now, you'll stress less during syllabus week.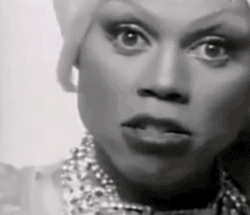 Photo Cred: College Books, East Bank Map, You Better Work, To Do List