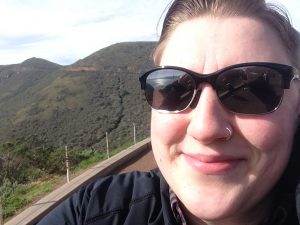 Hello Thailand Travelers! My name is Jory and I am the TA for the 2018 Thailand Learning Abroad. I am currently sitting at the airport watching the class arrive at gate E16 and getting excited for the weeks to come.
A few things about me: I really love to laugh and joke around. I am a very flexible and eager to help you all learn and feel more at home. Please feel free to talk with me and ask me any questions you have. My goal is to have a great trip with you all.
One thing that I am looking forward to learning is to relax. I think we (North Americans) live a very fast past, productive oriented lifestyle. I am excited to learn how to slow down and be mindful of the experiences and sights available to us in Thailand. I am also excited to get to know my fellow travelers and build wonderful memories together.