Viola Winter, Instructional Technology Fellow – School of Kinesiology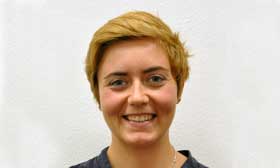 If you could spend a week anywhere in the world, where would it be?
With my family, no matter where.
What are the top three things you believe about people?
People do the best they can most of the time.
People continue to grow and learn.
Most people will choose comfort over truth.
Where can you be found when you are not at work?
Outside, exploring.
What's your motto?
Progress, not perfection.