Hello, my name is Sia Thao. I am a sophomore majoring in Computer Science. While my major is Computer Science, I also have an interest in teaching as well. One of my life goal is to go back to the rural areas of Thailand and teach my people(the Hmong) so they can have  more opportunities.  Thus, one of my goals for this trip will be to assess and compare Thailand's educational system against the United States in order to find out what I need to prepare when I go back to Thailand and teach my people.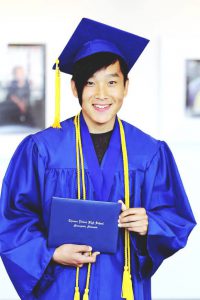 Another goal of mine is to go back and re-live some of my childhood memories in Thailand. I was born in Thailand and immigrated here in 2004. Since then I have never had the chance to return to my birthplace. However, with this study abroad opportunity I will be able to go back and re-live some of my memories from my childhood. I will also be able to meet some family members that I have been missing for 13 years now.
I am excited for this trip and the experiences that it will give. See you Thailand!