Nicki May – Instructional Designer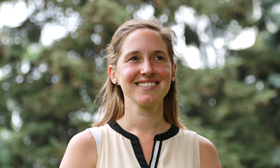 What do you love most about the work that you do?
I love supporting adults and young people to pursue their passions.
If you weren't doing what you do today, what other job would you have?
If I could start my education over, I'd like to be a neuroscientist.
What are 3 things we probably don't know about you?
I have lived in Mexico, I played rugby in high school, and my voice was featured in two commercials in the 1990s.
What's the most unusual place you have visited?
Las Pozas in Xilitla, Mexico
Bio
Nicki earned her Bachelors degree in English from Bradley University in Peoria, IL and, after a short stint in the corporate world, began working in K-12 education. She completed her initial teaching license in ESL and her Masters degree in Teaching at Hamline University. Nicki has taught grades 5-12 and has designed and led professional development for teachers in New York and Minnesota. She loves helping students and educators discover their passions and develop means to pursue them.