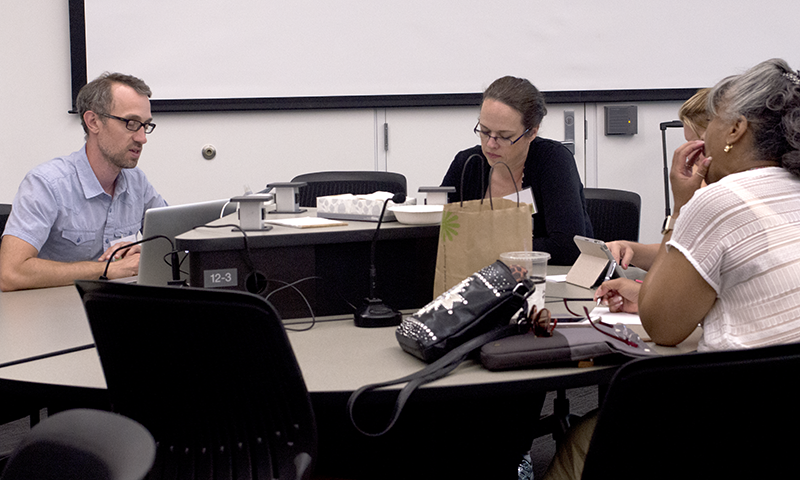 Are you curious about using technology for teaching and learning? Wish you had individualized professional development to support your use of technology in the classroom? Would you like to have time to try new things and apply what you learn? 
If you answered "Yes!" to any of these, then Treks is for you! Treks is CEHD's digital education summer workshop series.  Each workshop focuses on participants' needs and goals, takes place over five days, and includes:
Exploration of new and established instructional technologies and their use for teaching and learning.
Opportunities for hands-on time with the technologies. 
Methods, discussion, reflection, guided practice, and individual consultations supported by your Digital Education and Innovation team.
Online learning activities that provide a feel for what it's like to be an online learner.  
An optional 5th day provides additional support and time to apply what you have learned to your course or classroom.
Eligibility requirements:
Open to all instructors who are currently teaching CEHD courses where students pay tuition and fees.
Graduate Assistants are not eligible at this time.
Participants must have a Fall 2020 appointment. 
Participants must be able to attend the first four days of their selected Treks session.
Program participants receive a stipend of $500.
After consulting with CEHD leaders, due to the ongoing COVID-19 situation, the Treks workshops are canceled this year. Instead, we encourage you to reach out to us at DEIteam@umn.edu or engage with our Teach Remotely program in order to help you prepare for your summer and fall classes.